The producers of "Project Mom Casting", a reality television concept, are looking to connect with moms on Friday, August 6th and Saturday, August 7th while at BlogHer '10 in NYC. I would LOVE to be one of the moms chosen to be interviewed. I'm applying just like I force all my Mamavation Moms to in this post and here it is.
Dear Project Mom Casting,
My mission is simple. I want to support moms who are overweight and help them learn healthy lifestyle habits so that they can share their new life with their family. Ultimately, the goal is to minimize the impact of obesity within the United States. In the past four years, I've lost over 170 lbs. over two pregnancies. I did it through gradual healthy lifestyle changes. No gimmicks. No starvation diets. Good old fashioned diet and exercise. Everyday online I lead and support other women who are attempting to do the same thing. This is what we call Mamavation.
The most important thing about Mamavation is we do this for our family, not ourselves, because we recognize that obesity is created in families. It's environment, not heredity. Moms are the ones who can combat obesity in their households. They are the gatekeeper, the cornerstone, and the catalyst. Moms alone can change the the family dynamics and save them from a lifestyle of obesity, health problems and societal prejudice. We model the behavior and implement lifestyle changes that eventually become second nature to our families.
In my own life, I've gone from a size 22 to a size 6. I'm not saying this to brag about my accomplishments. My intention is to remind women that their weight is only a temporary condition, it does NOT define who they are. They have the ability to change their bodies if they want to. My accomplishment is something that any mom can do. It just takes some focus and the motivation to be a role model for your children.
I went from this picture taken in 2006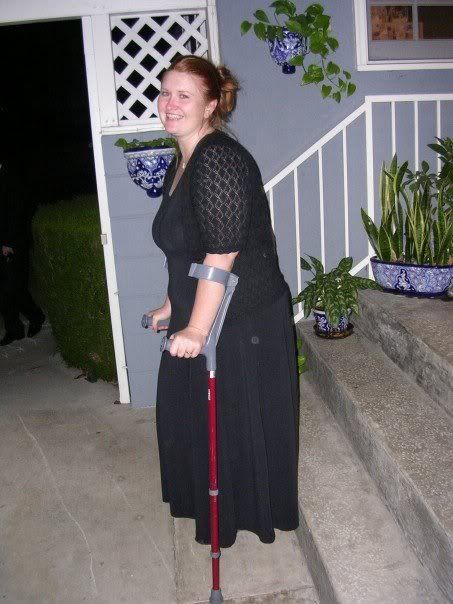 To this picture taken at the People's Choice Awards on the red carpet in 2010.
I would LOVE to become part of the Project Mom Casting project. And I'm asking my community to please support me in this endeavor. If you would like to support me stumble this post, share this on facebook, or tweet about my application. To make it easy on you, here is a sample tweet:
"@Momcasting please interview @bookieboo at #BlogHer10. She rocks at inspiring moms to get healthy! http://bit.ly/b3W5y8 #mamavation"
Thank you for reading my post and supporting me!!! XXOO
JOIN THE MAMAVATION COMMUNITY!
STAY UP TO DATE ON HEALTH ISSUES IMPACTING YOUR FAMILY