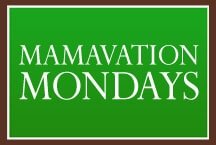 Have you ever had a little voice in your head that tells you some activity or goal you have is too hard, too far away or that you're just not good enough to achieve it? That negative self-talk has plagued more than one person on a weight loss journey, but we know there's a cure for it… you just need to shut the duck up! This week we're going to be talking to the man who coined that fancy phrase that has been used by many of the Mamavation Moms – Pete Cohen!
Special Guest: Pete Cohen from WeightLossGuru.com aka @PeteCohen_
Pete is a wonderful motivator, public speaker, life coach, and author in addition to running his successful Weight Loss Guru website that helps people break bad habits, learn how to have a healthy relationship with food, and lose weight. Join us on Monday when Pete will join us – and make sure you come prepared to laugh! Don't forget to connect with him on Facebook and Twitter too!
SISTAHOOD: If you are interested in pledging to the Mamavation Sistahood, Monday is the time to do it. Please go here for instructions. Invitations are done on Wednesdays over Twitter. (Or later if I get swamped)
Don't forget to check out our Sista of the Week and show her some love!
BLOGGING CARNIVAL: This week's blogging carnival is sponsored by Pete Cohen, Weight Loss Guru
– 2 participants will receive a 30-day membership to Pete's WeightLossGuru.com
Be sure to include the following disclaimer at the bottom of your post:
" This post is sponsored by Pete Cohen and Mamavation – a community dedicated to obesity prevention & weight loss for women and I'm writing this to be entered into a giveaway "
GIVEAWAYS (You must attend Mamavation TV show to win):
2 Viewers will win a 30-day membership to WeightLossGuru.com
To Enter (leave a comment for entry):
Hit the Linky
Tweet out this message " Giveaways LIVE on #Mamavation TV. Talking with @Petecohen_ about breaking old habits & getting fit! http://bit.ly/17A9X8k " (Unlimited Entries for tweets)
Extra Entries (leave a comment for EVERY entry):
Download the Alexa tool bar, http://www.alexa.com/toolbar (this will help your Alexa rating go up and will help Mamavation too!) (1 entry)
Comment on a Mamavation Monday post. (2 entries for each blog you visit)
Tell a Sista this week WHY she is special on twitter using the #mamavation hashtag (1 entry)
Subscribe to the RSS feed of this blog (1 entry)
Follow @InspiredRD on Twitter (1 entry)
Follow @petecohen_ on Twitter
Give @Bookieboo Klout points, +Klout in Fitness, nutrition, health, social media, or parenting. (1 entry each)
Start a thread on the forums and tag another Sista to join in on the conversation